CE Credit
3 CE's for Psychologists Nationwide, 3 CE's for Social Workers in NY, DC and VA.
Intended For
Psychologists, School Psychologists, and Social Workers who work with BIPOC Individuals
Date/Time
Recorded Webinar - 3 Hours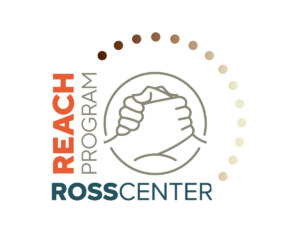 Have you ever wondered how you can prepare yourself to engage in meaningful, culturally-sensitive, and therapeutic conversations about culturally stressful experiences? If so, this intermediate level presentation is for you! Specifically, attendees will first be asked to explore their personal commitment to promoting culturally responsive care within their practice. And, with this clarified commitment, attendees will be introduced to options for enhancing their culturally responsive care with an in-depth orientation to the Racial, Ethnic, And Cultural Healing Unifying Principles (REACH UP) model.
With this model, attendees will learn how to (1) evaluate the cognitive, emotional, and behavioral impacts of cultural stress, (2) integrate experiences of cultural stress into existing case conceptualizations, (3) collaborate with their patients to formulate clear treatment goals, and (4) identify evidence-based interventions that promote empowerment, self-acceptance, and emotional healing from past, current, and/or anticipated cultural stressors.
CE Information:  
3 CEs for psychologists (all states)
3 CEs for Social Workers – New York, Washington, DC, and Virginia.
Cost: 
Individual with CE credit: $75
Student/Non-CE participant: $50
Objectives:
This training will orient broadly to the importance of promoting culturally responsive care and then specifically provide space for attendees to explore their own comfort levels with assessing and treating the impacts of cultural stress. Also, this training will seek to combine various teaching methods (e.g., didactic, experiential learning, discussion, and case presentation) to sensitively and comprehensively achieve the following learning objectives. Clinicians will be familiar with how to do the following after completing this training:
Engage in self-reflection about personal commitment to culturally responsive care and any barriers that interfere with promoting such care
Engage in self-exploratory and preparatory actions that promote their ability to assess and treat cultural stress in a culturally responsive manner
Gain awareness of formal, structured methods of assessing cultural stress to assist in diagnosis and case formulation
Learn how to use the Racial, Ethnic, And Cultural Healing Unifying Principles (REACH UP) model to clarify a sense of empowerment at the beginning of treatment and/or following disclosure of cultural stress during treatment
Learn how to use the REACH UP model to conceptualize how cultural stressors interfere with a patient's ability to engage in empowered thoughts and behaviors
Learn how to use the REACH UP model to flexibly adapt treatment plans to target experiences of cultural stress.
Presented by: Ryan DeLapp, Ph.D.
Dr. DeLapp is a clinical psychologist at The Ross Center and the founder and creator of the REACH program: Racial, Ethnic and Cultural Healing. He treats anxiety, depression, and cultural stress in children, adolescents, and young adults. He was formerly an assistant professor at Albert Einstein College of Medicine, and he directed  the REACH program at Montefiore's Child/Adolescent Psychiatric Outpatient Division. He has several publications and presentations discussing considerations for assessing and treating racial stress in diverse populations.
Agenda: Click here to view
TESTIMONIALS:
"Much more useful than other cultural competency programs."

"The program was absolutely amazing – accessible, enriching , intersectional and culturally humble. I love the blend of theory and practice! "

"I think the practicality and applicability of this session was its unique strength."

"Directly applicable to working with students at my school."

"Dr. DeLapp is creative and brilliant and open to self examination."
For more information contact: trainings@rosscenter.com
The Ross Center is approved by the American Psychological Association to sponsor continuing education for psychologists. The Ross Center maintains responsibility for this program and its content.
The Ross Center for Anxiety and Related Disorders LLC is recognized by the New York State Education Department's State Board for Psychology as an approved provider of continuing education for licensed psychologists #PSY-0105.
Ross Management Services, LLC is recognized by the New York State Education Department's State Board for Social Work as an approved provider of continuing education for licensed social workers #SW-0701
There is no conflict of interest or commercial support for this program.