Location(s)
Group Via Zoom
Intended For
BIPOC Professionals
Date/Time
Wednesdays 12:00pm - 1:15pm or Fridays 9:00am - 10:15 am. 6 Week Sessions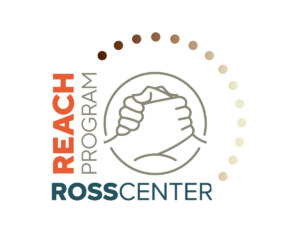 This group is designed for BIPOC early-, mid-, and  senior- level professionals (all ages) who may be experiencing any of the following:
Community Stresses, such as uncertainty of how to respond to or cope with limited access to:
fair, equal, or quality work environment
desired job opportunities or promotions
culturally diverse work staff
work environment that celebrates and affirms your cultural values and strengths
work environment that shares responsibility in promoting diversity, equity, and inclusion work initiatives
Relationship Stresses, such as uncertainty of how to respond to:
feeling mistreated due your identity by colleagues or bosses
feeling as if authority figures (bosses or HR) do not take your experiences of cultural stress seriously when reported
microaggressions, such as your colleagues or bosses expressing skepticism towards your professional qualifications or expressing negative stereotypes about your cultural background in professional spaces
limited allyship or advocacy among colleagues in response to workplace discrimination
witnessing someone of a similar identity experiencing mistreatment in your workplace
Emotional Distress, such as struggling with:
Knowing what you are feeling in response to cultural stress within your workplace
Being critical of your emotional responses to cultural stress
Feeling your emotions intensely and possibly over a long time
Knowing how to cope with emotional reactions to cultural stress
Identity Distress, such as struggling to:
Have or maintain pride in your identity (especially the intersection of your racial/ethnic and professional identities) due to cultural stress within the workplace
Manage self-doubt or low confidence due to cultural stress within the workplace
Manage thoughts of being an imposter or feeling as if you do not belong in your professional setting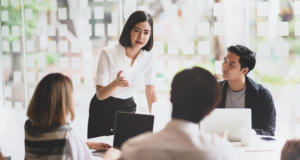 What can I expect to gain by participating in the REACH Professionals Group? 
Group participants can expect growth in feeling empowered to achieve personal goals, self-acceptance towards one's cultural background, and overall emotional healing. Additionally, participants will gain skills in:
Mindfulness
Self-compassion
Values and strengths clarification
Emotional coping
Problem solving
Community building
Identity exploration
GROUP DETAILS
DATE/TIME: Wednesdays at 12pm or Fridays at 9am
LOCATION: Enrollment is rolling, and the group will take place virtually. Participants must be residents of  New York, Washington, DC, Maryland, or Virginia.
LENGTH: Group length is 75 min. One group cycle is 6 sessions.
FEES and INSURANCE: The Ross Center is an out of network provider, and does not accept insurance. However, many clients are able to submit receipts for out of network services to their insurance company for reimbursement. If you are in need of financial assistance to participate in the REACH program, please let us know. Inquiries about financial assistance or questions about insurance should be sent to Grace Landis at glandis@rosscenter.com.
If you are interested in this group, please complete the questionnaire below. We will contact you to follow-up after receiving your responses. 
REACH Screening Form.  
To learn more about THE REACH PROGRAM at The Ross Center, click HERE.