Location
New York, NY, Washington, DC (virtual), and Northern Virginia (virtual)
Ages Treated
Children, Adolescents & Adults
Practice Philosophy:
Dr. Ryan C.T. DeLapp is a child and adolescent psychologist who treats anxiety, depression, and cultural stress in children, adolescents, and young adults. Dr. DeLapp centers treatment around an individual's values and strengths, and then explores how psychotherapy can support them in learning to navigate any barriers to achieving important life goals. Engaging and compassionate, Dr. DeLapp creates a comfortable setting for patients to share their personal experiences and relates easily to young people.  When working with children, Dr. DeLapp includes parents in consultation and shares strategies so that parents can more effectively support their child. Patients develop greater self-confidence and learn to expand their sense of agency in pursuing their goals and living the life they desire. He helps individuals explore and foster acceptance towards the complexities within their identity, and promotes healing from the cognitive and emotional impacts of stressors within their lives.
Areas of Expertise: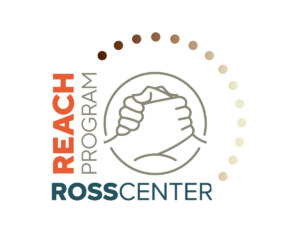 Dr. DeLapp specializes in treating individuals struggling with anxiety, phobias, panic disorder, ADHD, racial trauma and depression. He draws from evidence-based therapies including Cognitive Behavioral Therapy (CBT), Acceptance and Commitment Therapy (ACT) and Dialectical Behavioral Therapy (DBT). Dr DeLapp is widely recognized for his expertise in supporting minority individuals with healing from and learning to navigate cultural stressors within their lives and has developed a novel program called REACH (Racial, Ethnic, and Cultural Healing). The REACH Program adapts CBT and ACT treatments to help BIPOC individuals embrace and respect their cultural backgrounds and seeks to help teens and young adults develop protective skills to alleviate the impact of cultural and racial stressors.
Experience and Training:
Dr. DeLapp earned his Ph.D. in clinical psychology from the University of Louisville and is a licensed psychologist in New York, Washington, DC, Maryland, and Virginia. He received specialized training in CBT, DBT, and ACT during his pre-doctoral internship at Montefiore Medical Center in the Bronx, NY and further specialization in CBT and ACT as a staff psychologist in clinical practice. He completed additional training in CBT through an APA-approved CBT Training Institute. Dr. DeLapp has practiced in a variety of clinical settings including private practice, university clinics, and hospital-based clinics. He was an assistant professor at the Albert Einstein College of Medicine, attending psychologist at Montefiore's Child/Adolescent Outpatient Psychiatry Division, and worked at Einstein's Student Mental Health Center. He has lectured for master's and doctoral level students, and supervised the clinical services provided by psychology and psychiatry trainees. Dr. DeLapp hopes to use his training and expertise to promote the empowerment, self-acceptance, and healing of the patients he serves.
Dr. DeLapp is meeting with children, teens and adults both in person and virtually in New York, and is scheduling virtual appointments with adults who reside in Virginia, Washington, DC, and Maryland.
Watch Dr. DeLapp describe the REACH program below, and learn more about the REACH program here,

Questions about the REACH program can be sent to: REACH@rosscenter.com
Blog Posts and Events:
Back to Clinicans Page
View All Clinicians