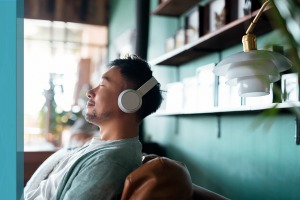 Specialists for All Your Mental Health Needs
With experts in a variety of disorders, we're able to match you with the clinician who is most experienced in treating your specific issues. All of our therapists are highly regarded in their field, with extensive experience and training to provide top-notch, effective treatment. Individual therapy sessions can take place in our offices, in the real-life situations where you experience anxiety, or in your home when necessary. We offer extended evening and weekend hours for your convenience.
Expertise in Treating Children, Adolescents and Adults
We have a prominent panel of therapists licensed in child and adolescent psychology, who are specially trained to use age-appropriate treatment for young children, adolescents and teens. Your pediatrician may have recommended an evaluation, or you may want to address anxiety or behavioral issues early to give your child the tools to best handle their challenges. Learn more about how we treat children and adolescents HERE.
For adults, our therapists employ a variety of proven therapies to treat a wide range of mental health challenges. We work with many young adults who are struggling with issues of independence, relationships, and career choices.
Custom Designed Treatment Plans
After a thorough assessment, your therapist will design an individualized treatment plan that addresses your symptoms and concerns. Therapy sessions are flexible, ranging from twice weekly to bi-weekly depending on your needs and goals. You'll learn practical skills and strategies to manage your symptoms, and gain insight and self-confidence as you achieve positive change.
Top Notch, Sophisticated Treatment
At The Ross Center, we specialize in the use of psychotherapies that have been scientifically proven to be effective in the reduction of psychological symptoms. Most of these therapies are short term and can provide relief within just a few weeks. Many of our therapists are experienced in using Cognitive Behavioral Therapy, however each clinician uses their knowledge to select from a range of evidence-based treatments designed to provide the fastest, most effective recovery for each individual.
Additional treatment options include:
Behavioral Activation Therapy
EMDR (Eye Movement Desensitization and Reprocessing)
Supportive Psychotherapy and Psychodynamic Therapy
Mindfulness & Meditation