What is the REACH Program?
REACH stands for Racial, Ethnic, And Cultural Healing (REACH), a program that is all about understanding the impact of cultural stress and how to navigate such stress so that you can take meaningful steps towards your goals. The REACH program offers culturally responsive therapeutic care to BIPOC* youth and adults that leads to more effective ways to cope with cultural stressors like racism.
The REACH program offers both individual and group therapies that center treatment around an individual's cultural values and strengths. We offer culturally rooted healing practices and evidence-based therapies (including Cognitive Behavioral Therapy (CBT) and Acceptance and Commitment Therapy (ACT)) that can help individuals achieve important life goals.
The REACH Program does not assume that BIPOC alone should shoulder the responsibility of simply learning to "better cope." Rather, this program helps individuals to process what it is like to carry this responsibility, and offers effective resources to help reduce the effects of cultural stress and promote overall well being.
*BIPOC stands for Black, Indigenous, and People of Color. Learn more about this term HERE.
What is Cultural Stress?
Cultural stress refers to any uncomfortable emotional responses caused by a person, situation, or institution that expresses negative judgments or beliefs about someone, or that mistreats someone because of their identity (for example: race, ethnicity, sexuality, gender, religion, age, ability level, etc.).
Who is The REACH program intended for?
The REACH program may be for you if you have past, ongoing, or anticipated experiences of cultural stress and desire a safe and affirming space to heal from the impacts of cultural stress. You may benefit from this program if you have experienced:
Community Stresses, such as uncertainty of how to respond to or cope with limited access to desired job opportunities, neighborhood safety, fair and equal policing, or identity affirming activities or community.
Relationship Stresses, such as uncertainty of how to respond to being mistreated due your identity, conflicts within your relationships due to differing cultural values, uncertainty of how to cope with witnessing someone of a similar identity experiencing mistreatment.
Emotional Distress, such as struggling to know what you are feeling, being critical of your emotional responses to cultural stress, feeling emotions intensely and possibly over a long time, or uncertainty of how to cope with emotions reactions to cultural stress.
Identity Distress, such as struggling to have pride in your identity, experiencing self-doubt or low confidence because your identity, or changing how you act or think of yourself because of other's opinions about your identity.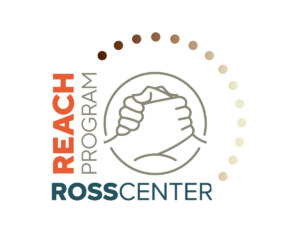 What can I expect to gain by participating in the REACH program?
Program participants can expect growth in feeling empowered to achieve personal goals, self-acceptance towards one's cultural background, and overall emotional healing. Additionally, participants will gain skills in
Mindfulness
Self-compassion
Values and strengths clarification
Emotional coping
Problem solving
Community building
Identity exploration
REACH Informed Individual Therapy 
Dr. Ryan C.T. DeLapp offers one-on-one therapy using evidence-based interventions that help individuals learn how to cope with the impacts of cultural stress, including learning to better manage forms of emotional distress, such as anxiety, depression, and traumatic stress. While engaging in these interventions, individuals will also explore how their cultural background can help empower them towards healing, self-acceptance, and empowerment.
You may benefit from REACH Individual Therapy if:
You are experiencing symptoms of racial trauma that are significantly interfering with your ability to achieve personal, social, or academic/professional goals.
During or after participating in a REACH Group, you would like additional support with processing the impacts of cultural stress on your life and applying the skills discussed in the REACH Group within your daily life.
Dr. DeLapp is offering in person individual therapy appointments for children, teens and adults at the Ross Center's Manhattan office, and provides virtual appointments to adults residing in New York, Maryland, and Virginia.
REACH Group Therapy
Explore healing in community with others who have shared cultural experiences. Group therapy offers a safe space for individuals to grow in their acceptance and process of emotional reactions to cultural stress. Participants will be engaged in activities that prompt cultural pride and empowerment and be introduced to evidence-based coping strategies to manage emotional pain.
All group cycles will begin with values and strengths clarification and then explore the impacts of cultural stress. Then, group cycles will conclude by engaging group participants in exercises that will help them:
Navigate Identity Distress: Participants will have a supportive community of peers with similar lived experiences who are all invested in embarking on a healthy identity exploration journey that promotes pride, self-compassion, and confident self-expression.
Navigate Emotional Distress: Participants will increase their sense of empowerment by promoting growth in emotional awareness, kindness towards hurtful emotions, and emotion regulation and acceptance strategies for navigating these emotional responses.
Navigate Community and Relationship Stress: Participants will process the emotional experiences of confronting these barriers and learn to use problem solving, effective communication, community building, and emotional coping skills to identify new strategies for navigating these barriers.
All groups feature weekly check-ins called "What's Hot and What's Not" that allow group participants to share how popular culture and current events are affecting them. In the unfortunate event of another social injustice that is broadly impacting group participants during a session, the REACH group leader will adjust the format of that session to offer a safe space for processing and healing.
All therapy groups will be held virtually for residents of New York, Virginia, Washington, DC, and Maryland. Reach groups are held for High School Students, Young Adults, and Professionals. Learn more about REACH GROUPS below:
Group Therapy

6-Week Group for BIPOC Professionals experiencing emotional stress in their workplace related to their racial identity.

Group Therapy

6-Week Group for BIPOC young adults experiencing emotional stress relating to their racial identity.

Group Therapy

6-Week Group for BIPOC high school students experiencing emotional stress relating to their racial identity.
Program Director and Group Facilitator: Dr. Ryan DeLapp
The REACH Program was created by Dr. Ryan C.T. DeLapp, licensed clinical psychologist.  Dr. DeLapp specializes in the provision of culturally responsive care, or the acknowledgement of cultural strengths and impacts of cultural stressors within psychotherapy. Learn more about why Dr. DeLapp created the REACH program in this blog post.
Dr. DeLapp recently published a framework entitled the REACH UP: Racial, Ethnic, and Cultural Healing Unifying Principles (DeLapp & Gallo, 2022), that describes how he adapts evidenced based treatments to embrace and respect the cultural backgrounds of the individuals he works with.
His additional scholarly works include:
DeLapp, R.C.T. & Gallo, L. (2022). A Flexible Treatment Planning Model for Racism-related Stress in Adolescents and Young Adults. Journal of Health Service Psychology.
DeLapp, C.L &DeLapp, R.C.T (2021). Talking Racial Stress: Clinician Recommendations for Exploring Racial Stress with BIPOC Patients. The Behavior Therapist, 44(2), 75-79.
DeLapp, R.C.T. & Williams, M.T. (2019). Preparing for Racial Discrimination and Moving beyond Reactive Coping: A Systematic Review. Current Psychiatry Reviews, 15, 58-71.
DeLapp, R.C.T. & Williams, M.T. (2015). Professional Challenges Facing African American Psychologists: The Presence and Impact of Racial Microaggressions. The Behavior Therapist, 38(4), 101-105.
Fees and Appointments
The Ross Center is an out of network provider, and does not accept insurance. However, many clients are able to submit receipts for out of network services to their insurance company for reimbursement. If you are in need of financial assistance to participate in the REACH program, please let us know. Inquiries about financial assistance or questions about insurance should be sent to Grace Landis at glandis@rosscenter.com.
To schedule an individual appointment with Dr. DeLapp, please contact us at 202-363-1010. Dr. DeLapp is meeting with children, teens and adults both in person and virtually in New York, and is scheduling virtual appointments for adults who reside in Virginia, Washington, DC, and Maryland (based on licensing requirements).