Schedule an Appointment: Mental Health Services
We can help.
At The Ross Center, we pride ourselves on a culture that is welcoming, approachable, and professional, whereby you feel supported and valued from your first call through the successful culmination of treatment. Many general questions about our practice are answered on our FAQ page. Current patients can also request a prescription refill on the FAQ page.
Please be aware that we are out-of-network and do not participate in any insurance plans. However, many of our patients are able to get some level of reimbursement from their insurance carrier for out-of-network benefits. Although we do not bill insurance carriers directly, we can provide you with the receipts necessary if you choose to submit to your insurance.
Schedule Your Appointment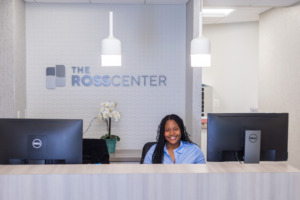 Call us today to schedule your first mental health appointment. All therapy appointments and psychiatric appointments must be confirmed by phone, so our preference is to have you call the office directly during business hours. If that is not possible, feel free to use the contact form below to send us a message. We do our best to respond to all on-line inquiries within 1 business day. We look forward to working with you!
Please note: If you or your loved one are having a psychiatric medical emergency, call 911 or go to your nearest emergency room.
Contact Form